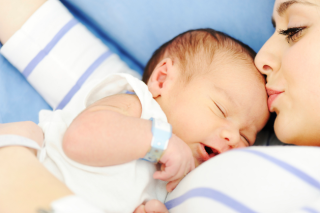 This is a beautiful letter I received from my doula client. She wrote this instead of a birth plan.
For my loving husband and doula
When I hit that wall, and I think that my body can't possibly go further, remind me of why I can.
Remind me of all the women across the world giving birth at this very moment, and of all the women who gave birth to them. Tell me to grab hold of that energetic arc and allow my sprit to wed with it. 
Remind me of all my friends and family who have lit a candle for me, and believe in me.  That through there vigil I have access to their strength and power too. 
Remind me that in order to have something meaningful to write about I must try to be wholly alive, with all my might.
Remind me of who I am, how far I have come, and of all that I love.
Remind me that my body knows what to do, that as a women I have been instinctively designed to do precisely this. Tell me that with each contraction, each push I am one step closer to holding my child and one step farther then from where I came.
Remind me, to surrender and relax.
And if I do succumb, tell me I can believe in the truth. And then, tell me all of this again.   
Posted in: childbirth, Doula