By Abby Bordner
I've been part of a few conversations lately about whether or not to certify as a doula. You know,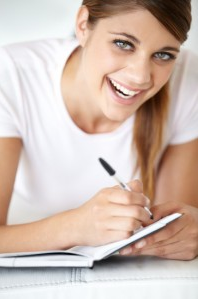 women have been doing this for years, right? So, why certify? If you're a labor doula, postpartum doula or considering becoming one, you may be asking yourself, what are the advantages to certification with a reputable organization?
I am a member and faculty of the Childbirth and Postpartum Professionals Association (CAPPA) and I've given it quite a bit of thought. I like to think critically about these things. I understand that historically, all of our knowing about birth came from our grandmothers and mothers. But let's face it. Times have changed. After several generations of birth being hijacked by hospitals, pharmaceuticals and procedures, our female lineage doesn't know what they used to know.
Although certification alone doesn't make a great doula, it is one piece of the puzzle. Women usually are drawn to doula work, they feel it in their gut. I have so many students who enroll for my course and they tell me they've always known they wanted to be a doula. It's been a dream of theirs. It's a calling. The things that make a great doula are compassion, intuition, connection and a solid, comprehensive education.
So, here are 6 reasons to certify as a doula:
You are embarking on a course of study that will develop professional skills. When a person wants to gain expertise in any subject matter, it's important to learn from a mentor and get the guidance you need to truly understand and master the information. Certification programs have developed their course of study so that you gain mastery. All of a person's terrific people skills

 

will be integrated with a strong knowledge base to make you a well-rounded doula.

Your certification will make you a better candidate for jobs in your field of interest. Who knows, years down the road, you may want to use your experience to apply for work in the maternal-infant health field. My resume reflects my commitment to the field and my competency for the information because I have four certifications: labor doula, postpartum doula, lactation educator and childbirth educator.

 

I have been ranked in a higher pay scale and hired for positions in health education, home visiting, teaching and medical assisting because of my certifications.

Certification provides a standard and a level of accountability that benefits professionals. Professionals in health care are held to a scope of practice. The scope of practice helps you clarify with your client and other professionals what your role is. The expectations are clear from the beginning, which will create more ease and trust in these relationships. With an organization that backs your work, you will gain more respect in the healthcare environment and more trust from your clients.

When you're certified you can assure your clients that you've received proper evidence based training to inform her of all the options available. We want our clients to make informed decisions. You have the education that makes you qualified to empower her to navigate her experience of birth. You'll also have the confidence that you're adequately trained to be present and supportive during any situation that comes up in birth.

Your certifying organization will have procedures in place for grievances and support you during conflict with a client. Of course, we never want it to happen. Some doulas already know it can. Your client can have hard feelings about your role as a doula during her birth. It can be devastating to experience a client who feels betrayed or disappointed with your services. Certifying organizations, like CAPPA, have a protocol for filing grievances and a neutral third party to hear the complaint. This can make all the difference! A disgruntled client will have direction and support to move through her concern and hopefully get to the other side of it.

Certification requires that you stay up to date and current in your field. CAPPA requires re-certification every three years. This ensures that CAPPA professionals are continuing their education and informed about new findings, new studies and evidence based research that will benefit her client. And eventually doulas may even be covered by insurance! This will give you access to Mamas who couldn't otherwise afford a doula. But, of course, only certified doulas will be covered.
I am sympathetic to all points of view on this subject. And, of course, I know that these topics are never black and white (is anything, ever?).  And I truly believe, after having been in the field for over 20 years, that certification benefits you, your clients and will improve the experience of birth for all women in the long run.
"The process of becoming certified has taught me so much. My first births were before training, and I actually did well, but I will do so much better on this side of training. One of the biggest things was switching from advocating to empowering. Instead of owning and pushing for the birth that they say they want, or I think is best, I know how important it is (and my scope of practice dictates that) I help empower my moms to advocate for themselves and their baby. I don't know how many births it would have taken for me to make this shift without training. And that is just ONE thing I learned."
-A CAPPA trained and certified labor doula
Posted in: Doula, Training | Tags: become a doula, certified doula, childbirth, doula, doula certification, how to become a doula, natural birth