By Abby Bordner
The entrepreneurs I work with are women who want to make a difference in the world AND have the flexibility to care for their families and their own well-being.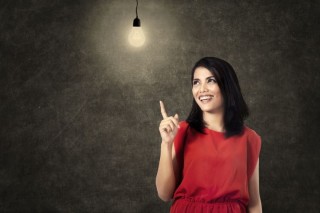 Often women start businesses and they don't have any business education. We want to serve others but forget about making a living. When I started my first business 15 years ago, I knew I wanted to make some income and do something I loved but all aspects of running a business were just by the seat of my pants. I'm an entrepreneur at heart, so I dove right in! That business only did moderately well. Finally I got the training and education to build a sustainable business and I've started two more businesses since then. (One I successfully sold over a year ago!)
One thing I know about myself and each of my clients is women entrepreneurs are different. What I thought I knew about business is the masculine way to be successful: work long hours, compete with others, be determined and obsessed and sacrifice in all other areas of your life. This model of success doesn't work for me and it doesn't work for my clients.
As women, we have other priorities, not just our businesses. We crave balance so we can manage all aspects our lives. Our work is only one of the many things that are important to us. We want to make a difference for our clients and the world. We want to be good at what we do, not just in business but in all areas of our lives.
And what I've found is women are capable of running successful, heart centered businesses that fit into their busy lives! We CAN have families, relationships, health, well-being AND successful businesses.
The strengths of women entrepreneurs are: 
We are creative and resourceful.

We are problem solvers.

We are good at connecting and building relationships.

Our work is a service that comes from combining our education, experience and passion.

We want a thriving, well rounded life.
Another thing I've learned about women entrepreneurs is that we work well in community. When I coach women in their businesses, one of the most common things I hear is, "It helps me so much to work together, make a plan and have someone to bounce ideas off of. I need someone to hold me accountable and to keep me on track in each project I'm working on." It actually makes us more successful to get support, guidance and accountability. You don't have to do this on your own! And, in fact, you'll be more successful if you enlist some support.
"I have been working with Abby, as a super savvy coach for entrepreneurs like myself. We launched an Affiliate Program for my business, which will support it becoming much more visible. And I'm so very grateful for her wisdom, compassion and dedication to being authentic, service based, clear & grounded while also practical. Deep bows to you, my friend and coach Abby Bordner." Corinne
My clients are yoga, pregnancy, birth and family based services, as I can also bring expertise in these content areas. My work as a consultant and trainer in pregnancy, birth and early childhood has led me to coach any businesses in these fields. Do you need support in your business? Contact me! I'd love to help.
Posted in: Entrepreneur | Tags: business, entrepreneur, success, women